Professional Golf Staff
Rusty Mason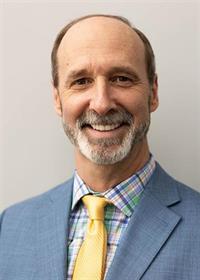 RUSTY MASON

General Manager & PGA Head Professional
Rusty Mason is in his 22nd year in 2023 as both the Club's General Manager and Head PGA Professional. He came to Morris Park Country Club in January 2002. He served as the Head PGA Professional at Cambridge Golf Club in Evansville, Indiana, from 1999-2001. Prior to that, Rusty spent seven years at Sultan's Run Golf Club in Jasper, Indiana, first as an Assistant Professional (1992-95), then as the Head PGA Professional (1995-97), and then took on additional duties of General Manager from 1997-99. He was an Associate Golf Professional at the famed Congressional Country Club in Bethesda, Maryland, from 1991-92. He's been a PGA Member since 1994.
Rusty turned professional in 1990 shortly after he married his wife Susan, and they have three children; son Austin, daughter Olivia (deceased) and daughter Gabrielle. He played golf one year at the University of Maryland under former Coach and current PGA Champions Tour Player Fred Funk before transferring to play golf at Ball State University in Muncie, Indiana, where he earned his Bachelor of Science degree in Telecommunications.
Joe Bella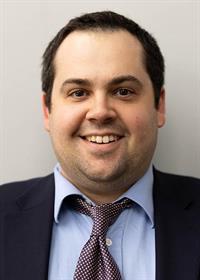 JOE BELLA

1stAssistant Professional
Joe Bella is in his 8th season at MPCC in 2023, his 7th year as one of our assistant professionals. He was first hired in 2016, when he worked as a Golf Shop Assistant for our golf operation. He's been our 1stAssistant Professional since 2018.
Joe is no stranger to the Michiana golf scene. He lettered four years at Penn High School in Mishawaka, captured the Kaeppler Memorial High School individual title (played at MPCC!) in 2011, and worked summers during college at both Knollwood Country Club in Granger, Indiana and South Bend Country Club.
Joe earned a degree in physics from Loyola University (Chicago), graduating Cum Laude in 2015. In 2018, he finished up his MBA in Finance from Indiana University South Bend, all while taking care of the members of Morris Park.
Joe is a fine player and excellent teacher of the game. He spearheads both our Junior Golf Program and our PGA Junior League Team. Joe married his high school sweetheart Katie Zielinski in 2019, who also helps out in our Golf Operation and Summer Junior Golf Programs.
Garon Carrubba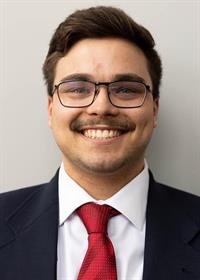 GARON CARRUBBA
2nd Assistant Professional
Garon Carrubba is new to the Morris Park Country Club Professional Staff in 2023. He is an Edwardsburg, Michigan native, and comes to MPCC after working the last 3 seasons on the Golf Staff at Evansville Country Club in Southern Indiana.
He is well-versed in Trackman, passionate about teaching the game and is great with juniors. He has a knack for merchandising as well. Garon will be spearheading our PGA Junior League Team and helping run our summer junior program.
Garon is a graduate of Edwardsburg High School where he lettered and played golf for the Eddies. He's also a noted Ricky Fowler fan whom he eerily resembles in looks.
Susan Holt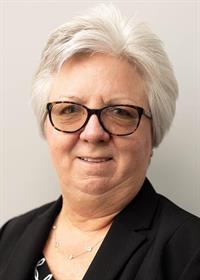 SUSAN HOLT
PGA Teaching Professional
Susan Holt joins the Morris Park Country Club Professional Staff in 2023 as a Teaching Professional. She brings a plethora of coaching and teaching experience dating back to the early 1990's. She recently retired as the Head Women's Golf Coach at the University of Notre Dame (2006-2022). Prior to that, she was the Head Women's Golf Coach at the University of South Florida (1993-2006) and Purdue University (1990-1993). Some of her career coaching highlights include:
Conference USA "Women's Golf Coach of the Decade" (1995-2005)
6 Conference "Women's Coach of the Year" Honors (Conference USA, Big East)
3 Team NCAA Championship Appearances
30 Team Tournament Wins
Coached 5 NCAA All-Americans
Coached 3 LPGA Tour Players
Coached 8 USGA U.S. Women's Open Participants
Susan is a native of Dayton, Ohio. She was a 4-year letter winner on the Ohio State University Women's Golf Team, and is a Lifetime Member of the PGA of America (1990-present). She's married to her husband Tim (30 years), who is also a PGA Member and Teaching Professional at Nick's Golf Center in Elkhart, Indiana. They have two adult children – Justin and Kristin, who attended Penn High School in Mishawaka, Indiana and played collegiate golf at IUPUI and Grace College respectively.